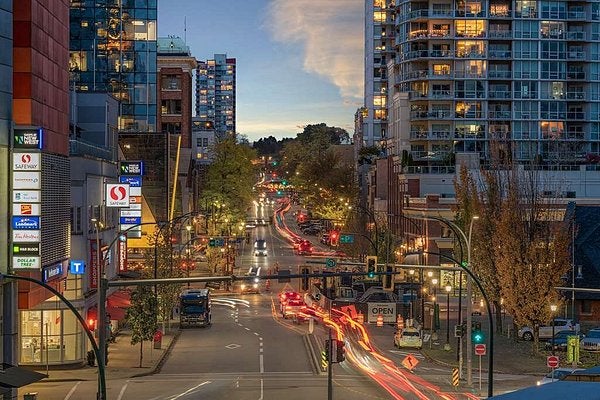 Are you on the hunt for a new home in the Greater Vancouver area? Look no further than New Westminster, a city with a rich history and a vibrant community that is often overlooked by homebuyers. Nestled between Burnaby and Surrey, New Westminster offers a unique blend of urban and suburban living, with easy access to amenities, parks, and transportation.
Here are some of the hidden gems of New Westminster's real estate market:
Heritage Homes: New Westminster is home to some of the oldest and most well-preserved heritage homes in the region. If you're a fan of historic architecture, you'll be delighted to discover the many Victorian and Edwardian homes that line the city's streets. These homes are not only beautiful, but also offer a glimpse into the city's rich past.
Waterfront Properties: With its location on the Fraser River, New Westminster boasts some of the best waterfront properties in the region. Whether you're looking for a condo with a view of the river or a house with a private dock, you'll find plenty of options in this city.
Up-and-Coming Neighborhoods: While some parts of New Westminster have already been discovered by homebuyers, there are still plenty of up-and-coming neighborhoods that offer great value. Areas like Queensborough and Sapperton are undergoing revitalization projects that are bringing new amenities and businesses to the area.
Transit-Friendly: If you're looking for a city that is easy to navigate without a car, New Westminster is a great choice. With its SkyTrain station and many bus routes, you can easily get to downtown Vancouver and other parts of the Lower Mainland.
Community Spirit: New Westminster is known for its strong sense of community, with many local events and festivals throughout the year. Whether you're a young family or a retiree, you'll feel welcomed and connected in this city.
So, whether you're a first-time homebuyer or a seasoned investor, New Westminster's real estate market has something to offer. With its mix of heritage homes, waterfront properties, up-and-coming neighborhoods, transit options, and community spirit, this city is a hidden gem that is waiting to be discovered.